FINRA Disciplined Four Financial Advisors Stemming from Fallout of the Woodbridge Ponzi-Scheme
Posted on April 26th, 2019 at 4:58 PM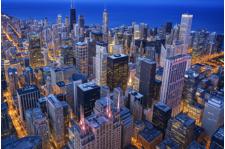 From the Desk of Jim Eccleston at Eccleston Law LLC:
This month, federal prosecutors have filed criminal charges in the Central District of California against former Woodbridge Group of Companies LLC owner, Robert H. Shapiro and two ex-directors, Dane R. Roseman and Ivan Acevedo for their roles in orchestrating a $1.3 billion Ponzi scheme involving a complex web of allegedly phony real estate investments and unregistered Florida-based funds.
As a result of the fallout from the Ponzi-scheme, FINRA recently filed disciplinary actions against four financial advisors who collectively put more than $6 million of investor money in promissory notes issued by Woodbridge Group of Companies.
To begin, FINRA barred former MML Investor Services, LLC financial advisor, Floyd Powell for failing to disclose to his firm that he sold unregistered promissory notes to eleven customers and received $104,000 in commissions as a result of the transactions.
Additionally, Roseville, California based financial advisor, Michael Rappa, who had been registered with the recently shut-down brokerage firm, Foresters Equity Services was barred by FINRA after selling $2.7 million of Woodbridge notes, which had brought Rappa approximately $110,000 in commissions.
In South Dakota, FINRA suspended Farmers Financial Solutions financial advisor, Kirk Bertsch for selling a $50,0000 Woodbridge note to an investor, netting him $1,500 in commission. In a related action, South Dakota state regulators barred Bertsch from selling securities in the state.
Lastly, Horner, Townsend & Kent financial advisor, Thomas Edward Sova of Baton Rouge, Louisiana was suspended for five months by FINRA for failing to get prior approval to sell $250,000 in Woodbridge notes to three investors, netting him $5,000 in commission. In addition to the suspension, Sova was fined $5,000 and ordered to pay back the commission he earned.
The attorneys of Eccleston Law LLC represent investors and advisors nationwide in securities and employment matters. The securities lawyers at Eccleston Law also practice a variety of other areas of practice for financial investors and advisors including Securities Fraud, Compliance Protection, Breach of Fiduciary Duty, FINRA Matters, and much more. Our attorneys draw on a combined experience of nearly 65 years in delivering the highest quality legal services. If you are in need of legal services, contact us to schedule a one-on-one consultation today.
Related Attorneys: James J. Eccleston
Tags: james eccleston, eccleston law, eccleston law llc, eccleston, finra, ponzi scheme, woodbridge group