FINRA Discipline: FINRA Rule 9268
Posted on January 28th, 2017 at 10:00 AM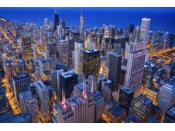 From the Desk of Jim Eccleston at Eccleston Law LLC:
This is the twentieth in a series of posts to discuss the rules associated with the FINRA disciplinary process. FINRA Rule 9268 states that within 60 days after the final date allowed for filing proposed findings of fact, conclusions of law, and post-hearing briefs, the hearing officer will prepare a written decision that reflects the views of the hearing panel by a majority vote.
The decision should include: a statement describing the investigation; the specific statutory or rule provisions that have been allegedly violated; a statement setting forth a findings of fact; the conclusions of the hearing panel as to whether the respondent violated any provision alleged in the complaint; and a statement describing any sanction imposed and the reasons for applying the sanction.
Within 65 days after the final date allowed for filing a proposed finding of fact and conclusions of law, any panelist may prepare a written dissenting opinion.
The attorneys of Eccleston Law LLC represent investors and advisers nationwide in securities and employment matters. The securities lawyers at Eccleston Law also practice a variety of other areas of securities for financial investors including Securities Fraud, Unauthorized Trading, Breach of Fiduciary Duty, Retirement Planning Negligence, and much more. Our attorneys draw on a combined experience of nearly 65 years in delivering the highest quality legal services. If you are in need of legal services, contact us to schedule a one-on-one consultation today.
Related Attorneys: James J. Eccleston
Tags: Eccleston, Eccleston Law, Eccleston Law LLC, James Eccleston, FINRA, FINRA Rule 9268, FINRA disciplinary process, conclusions of law, post-hearing briefs, hearing officer, investigation, hearing panel, panelist,