FINRA Discipline: FINRA Rule 9264
Posted on January 26th, 2017 at 9:18 AM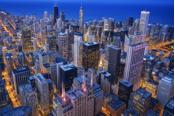 From the Desk of Jim Eccleston at Eccleston Law LLC:
This is the nineteenth in a series of posts to discuss the rules associated with the FINRA disciplinary process. FINRA Rule 9264 states that a respondent or FINRA has opportunity to file a motion for summary disposition after the respondent files his or her answer and all of the documents have been submitted. Parties are required to file a motion for summary disposition at least 21 days before the hearing and any opposition to that motion must be filed at least 7 days before the hearing.
A respondent or FINRA also has the right to file a motion for summary disposition for any or all causes of action in the complaint after the hearing has commenced. A motion for summary disposition should not exceed 35 pages and should include a statement of undisputed facts; a supporting memorandum of points and authorities; and affidavits or declarations that set forth such facts.
A hearing officer may promptly deny or defer decisions on any motion for summary disposition, however, only a hearing panel can grant a motion for summary disposition.
The attorneys of Eccleston Law LLC represent investors and advisers nationwide in securities and employment matters. The securities lawyers at Eccleston Law also practice a variety of other areas of securities for financial investors including Securities Fraud, Unauthorized Trading, Breach of Fiduciary Duty, Retirement Planning Negligence, and much more. Our attorneys draw on a combined experience of nearly 65 years in delivering the highest quality legal services. If you are in need of legal services, contact us to schedule a one-on-one consultation today.
Related Attorneys: James J. Eccleston
Tags: Eccleston, Eccleston Law, Eccleston Law LLC, James Eccleston, FINRA, FINRA Rule 9264, FINRA disciplinary process, file a motion, summary disposition, undisputed facts, supporting memorandum, affidavits, declaration, hearing panel,