FINRA Discipline: FINRA Rule 9261
Posted on January 24th, 2017 at 8:54 AM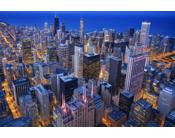 From the Desk of Jim Eccleston at Eccleston Law LLC:
This is the eighteenth in a series of posts to discuss the rules associated with the FINRA disciplinary process. FINRA Rule 9261 discusses the submission of documentary evidence and witness lists before a hearing by all parties involved in a disciplinary proceeding.
The rule states that no later than ten days before the hearing each party must submit to all other parties and to the hearing officer copies of documentary evidence and the names of the witnesses each party intends to present at the hearing. The parties may also agree to an earlier deadline to submit copies of documents and the names of witnesses before the hearing.
The documents submitted by the parties prior to the hearing will not become part of the record unless the hearing officer orders some or all of the evidence to be included.
The attorneys of Eccleston Law LLC represent investors and advisers nationwide in securities and employment matters. The securities lawyers at Eccleston Law also practice a variety of other areas of securities for financial investors including Securities Fraud, Unauthorized Trading, Breach of Fiduciary Duty, Retirement Planning Negligence, and much more. Our attorneys draw on a combined experience of nearly 65 years in delivering the highest quality legal services. If you are in need of legal services, contact us to schedule a one-on-one consultation today.
Related Attorneys: James J. Eccleston
Tags: Eccleston, Eccleston Law, Eccleston Law LC, James Eccleston, FINRA, FINRA disciplinary process, FINRA Rule 9261, hearing officer, documentary evidence, witness,