FINRA Discipline: FINRA Rule 9253
Posted on January 20th, 2017 at 9:33 AM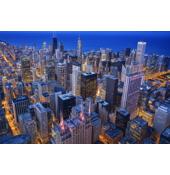 From the Desk of Jim Eccleston at Eccleston Law LLC:
This is the seventeenth in a series of posts to discuss the rules associated with the FINRA disciplinary process. FINRA Rule 9253 states that a respondent in a disciplinary proceeding has the right to file a motion requesting that FINRA produce for inspection and copying any transcribed or recorded statement of any person called or to be called as a witness. A respondent can also file a motion to request the inspection and copying of any written statement made by any interested FINRA staff member during an examination of an oral statement made by a person called or to be called as a witness.
If FINRA fails to hand over the requested documents for inspection to a respondent, a rehearing will be granted if the respondent establishes that the failure to provide the statement was not a harmless error. The decision on whether a rehearing will be granted is decided by the hearing officer, or upon appeal or review, a subcommittee.
The attorneys of Eccleston Law LLC represent investors and advisers nationwide in securities and employment matters. The securities lawyers at Eccleston Law also practice a variety of other areas of securities for financial advisors including Employment Matters, Transition Contract Review, State Licensing and Registration, FINRA Defense, and much more. Our attorneys draw on a combined experience of nearly 65 years in delivering the highest quality legal services. If you are in need of legal services, contact us to schedule a one-on-one consultation today.
Related Attorneys: James J. Eccleston
Tags: Eccleston, Eccleston Law, Eccleston Law LLC, James Eccleston, FINRA, FINRA disciplinary process, FINRA Rule 9253, file a motion, respondent, rehearing, hearing officer, subcommittee, appeal, review