FINRA Discipline: FINRA Rule 9252
Posted on January 18th, 2017 at 9:07 AM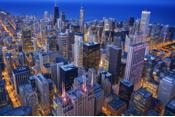 From the Desk of Jim Eccleston at Eccleston Law LLC:
This is the sixteenth in a series of posts to discuss the rules associated with the FINRA disciplinary process. FINRA Rule 9252 states that a respondent in a disciplinary proceeding has a right to compel the production of documents from, or testimony of, all parties. However, the rule states that a respondent's request for documents or testimony must be submitted no later than 21 days before the scheduled hearing date.
FINRA will grant the request for documents or testimony if a respondent demonstrates that the information which is sought is relevant and material. A respondent must also show that he or she has previously attempted in good faith to obtain the desired documents and testimony. After the request is filed, the hearing officer will consider whether the request is unreasonable, oppressive, excessive in scope, or unduly burdensome in deciding to grant or deny the request.
If the request is granted, the hearing officer will order that requested documents be produced to all parties no less than ten days before the hearing or immediately if the hearing is less than ten days away, and order the witnesses whose testimony was requested to appear and testify at the hearing.
The attorneys of Eccleston Law LLC represent investors and advisers nationwide in securities and employment matters. The securities lawyers at Eccleston Law also practice a variety of other areas of securities for financial advisors including Employment Matters, Transition Contract Review, State Licensing and Registration, FINRA Defense, and much more. Our attorneys draw on a combined experience of nearly 65 years in delivering the highest quality legal services. If you are in need of legal services, contact us to schedule a one-on-one consultation today.
Related Attorneys: James J. Eccleston
Tags: Eccleston, Eccleston Law, Eccleston Law LLC, James Eccleston, FINRA, FINRA disciplinary process, FINRA Rule 9252, hearing date, testimony, hearing officer, request, excessive in scope, unreasonable, oppressive,