FINRA Discipline: FINRA Rule 9251
Posted on January 14th, 2017 at 10:30 AM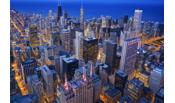 From the Desk of Jim Eccleston at Eccleston Law LLC:
This is the fifteenth in a series of posts to discuss the rules associated with the FINRA disciplinary process. FINRA Rule 9251 identifies the types of documents that should be made available to respondents by FINRA for inspection and copyingduring the disciplinary proceeding. These documents include but are not limited to: all requests for information issued; all transcripts and transcript exhibits; and all other documents obtained from persons not employed by FINRA.
Furthermore, according to the rule if the documents are material and relevant to the disciplinary proceeding in which a respondent is a party, FINRA must make the documents available no later than 14 days after any staff member receives the documents and 10 days if a hearing on the merits is scheduled to begin.
Moreover, FINRA may withhold a document from a respondent if the document is privileged, constitutes attorney work product, and is an examination or inspection report or other note or writing prepared by a FINRA employee that should not be offered in evidence.
The attorneys of Eccleston Law LLC represent investors and advisers nationwide in securities and employment matters. The securities lawyers at Eccleston Law also practice a variety of other areas of securities for financial advisors including Employment Matters, Transition Contract Review, State Licensing and Registration, FINRA Defense, and much more. Our attorneys draw on a combined experience of nearly 65 years in delivering the highest quality legal services. If you are in need of legal services, contact us to schedule a one-on-one consultation today.
Related Attorneys: James J. Eccleston
Tags: Eccleston, Eccleston Law, Eccleston Law LLC, James Eccleston, FINRA, FINRA Rule 9251, FINRA disciplinary process, transcripts, transcript exhibits,