FINRA Discipline: FINRA Rule 9242
Posted on January 12th, 2017 at 9:20 AM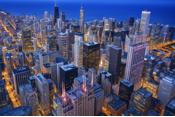 From the Desk of Jim Eccleston at Eccleston Law LLC:
This is the fourteenth in a series of posts to discuss the rules associated with the FINRA disciplinary process. FINRA Rule 9242 covers the requirement that parties furnish certain information prior to a hearing.
The hearing panel may order a party to furnish to all parties the following information, which includes but is not limited to: an outline or narrative summary of a party's case or defense; the legal theories upon which a party will rely on; a list and copies of documents that a party intends to introduce at the hearing; a list of witnesses who will testify at the hearing; and, if applicable, a statement of an expert's qualifications, a listing of other proceedings in which the expert has given expert testimony, and a list and copy of the expert's publications.
The attorneys of Eccleston Law LLC represent investors and advisers nationwide in securities and employment matters. The securities lawyers at Eccleston Law also practice a variety of other areas of securities for financial advisors including Employment Matters, Transition Contract Review, State Licensing and Registration, FINRA Defense, and much more. Our attorneys draw on a combined experience of nearly 65 years in delivering the highest quality legal services. If you are in need of legal services, contact us to schedule a one-on-one consultation today.
Related Attorneys: James J. Eccleston
Tags: Eccleston, Eccleston Law, Eccleston Law LLC, James Eccleston, FINRA, FINRA Rule 9242, FINRA disciplinary process, hearing, hearing panel, legal theories, witness, testify, publication,