FINRA Discipline: FINRA Rule 9241
Posted on January 10th, 2017 at 9:16 AM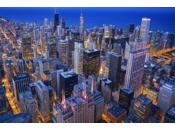 From the Desk of Jim Eccleston at Eccleston Law LLC:
This is the thirteenth in a series of posts to discuss the rules associated with the FINRA disciplinary process. FINRA Rule 9241 covers the rules associated with a pre-hearing conference during the disciplinary proceeding.

To begin, the rule sets out the purpose of the pre-hearing conference, which includes but is not limited to: expediting the disposition of the proceeding; establishing procedures to manage the proceeding efficiently; and improving the quality of the hearing through more thorough preparation. A pre-hearing conference can be initiated by either the chief hearing officer or one of the parties by the filing of a motion.

At a pre-hearing conference, the hearing officer can discuss issues such as, but not limited to: the exchange of witness and exhibit lists; stipulations, admissions of fact, and admissibility into evidence of documents; the schedule for exchanging pre-hearing motions or briefs; determination of hearing dates; production of documents; and any matters as may aid in the orderly and expeditious disposition of the proceeding. At or following the conclusion of any pre-hearing conference, the hearing officer can enter a written ruling or order regarding an agreements made by the parties.
Lastly, if a party fails to appear at the pre-hearing conference, the hearing officer can enter a default decision against that absent party.
The attorneys of Eccleston Law LLC represent investors and advisers nationwide in securities and employment matters. The securities lawyers at Eccleston Law also practice a variety of other areas of securities for financial advisors including Employment Matters, Transition Contract Review, State Licensing and Registration, FINRA Defense, and much more. Our attorneys draw on a combined experience of nearly 65 years in delivering the highest quality legal services. If you are in need of legal services, contact us to schedule a one-on-one consultation today.
Related Attorneys: James J. Eccleston
Tags: Eccleston, Eccleston Law, James Eccleston, Eccleston Law LLC, FINRA, FINRA Rule 9241, FINRA disciplinary process, pre-hearing process, chief hearing officer, filing a motion, stipulations, admissions of fact, admissibility, briefs, default decision