FINRA Discipline: FINRA Rule 9235
Posted on January 7th, 2017 at 8:45 PM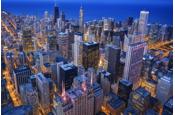 From the Desk of Jim Eccleston at Eccleston Law LLC:
This is the twelfthin a series of posts to discuss the rules associated with the FINRA disciplinary process. FINRA Rule 9235 lays outa hearing officer's authority during the FINRA disciplinary proceeding.
According to the rule, the hearing officer has the power to do all things necessary and appropriate to discharge his or her duties. These duties include, but are not limited to:
holding pre-hearing and other conferences;
regulating the course of the hearing;
ordering the parties to present oral arguments at any stage of the disciplinary proceeding;
resolving any procedural and evidentiary matters, discovery requests, and motions;
creating and maintaining the official record of the disciplinary proceeding; and
drafting a decision that represents the views of the majority of the hearing panel.
If the appointed hearing officer is unable for any reason to discharge his or her duties in the disciplinary proceeding, the chief hearing officer or the deputy chief hearing officer will take over and exercise the same authority.
The attorneys of Eccleston Law LLC represent investors and advisers nationwide in securities and employment matters. The securities lawyers at Eccleston Law also practice a variety of other areas of securities for financial advisors including CFP Board Defense, Transition Contract Review, Broker Litigation and Arbitration, Promissory Note Defense, and much more. Our attorneys draw on a combined experience of nearly 65 years in delivering the highest quality legal services. If you are in need of legal services, contact us to schedule a one-on-one consultation today.
Related Attorneys: James J. Eccleston
Tags: Eccleston, Eccleston Law, James Eccleston, Eccleston Law LLC, FINRA, FINRA Rule 9235, hearing officer,