FINRA Discipline: FINRA Rule 9233
Posted on January 5th, 2017 at 9:36 AM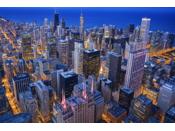 From the Desk of Jim Eccleston at Eccleston Law LLC:
This is the eleventh in a series of posts to discuss the rules associated with the FINRA disciplinary process. FINRA Rule 9233 lays out the process for the recusal and withdrawal of a hearing officer.
To begin, the rule states that a hearing officer is required to notify the chief hearing officer if he or she has a conflict of interest or bias in a particular disciplinary action. Once notice is received, the chief hearing officer will appoint a replacement hearing officer.
In addition, an individual party can move by motion for the disqualification of a hearing officer if there is a good faith belief that a conflict of interest or bias exists. A motion for the disqualification of a hearing officer must be filed no later than 15 days after the later of: (1) when the party learned of the facts believed to constitute the disqualification; or (2) when the party was notified of the assignment of the hearing officer.
All motions for disqualification will be decided by the chief hearing officer in a written response.
The attorneys of Eccleston Law LLC represent investors and advisers nationwide in securities and employment matters. The securities lawyers at Eccleston Law also practice a variety of other areas of securities for financial advisors including CFP Board Defense, Transition Contract Review, Broker Litigation and Arbitration, Promissory Note Defense, and much more. Our attorneys draw on a combined experience of nearly 65 years in delivering the highest quality legal services. If you are in need of legal services, contact us to schedule a one-on-one consultation today.
Related Attorneys: James J. Eccleston
Tags: Eccleston, Eccleston Law, Eccleston Law LLC, James Eccleston, FINRA, FINRA Rule 9233, FINRA disciplinary process, recusal, withdrawal, hearing officer, chief hearing officer, disciplinary action, disqualification,