FINRA Discipline: FINRA Rule 9232
Posted on January 3rd, 2017 at 9:52 AM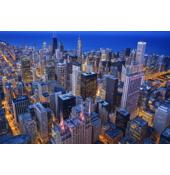 From the Desk of Jim Eccleston at Eccleston Law LLC:
This is the tenth in a series of posts to discuss the rules associated with the FINRA disciplinary process. FINRA Rule 9232 lays out the criteria for the selection of panelist in a disciplinary proceeding.
The rule states that the chief hearing officer determines which district committee should be the primary district committee from which the panelists may be selected or whether one of the panelists should be selected from the market regulation committee.
The primary district committee will be selected based on relevant facts and circumstance. For example, the selection should be based on the location of the respondent's principal office, the location of the alleged misconduct, or the location of the witnesses at the time the complaint was filed. However, the chief hearing officer still can select a panelist from other primary district committees if the chief hearing officer determines that a candidate has more clearly met the necessary criteria or the public interest would be enhanced by the selection of a particular panelist.
After the selection of the primary district committee, the chief hearing officer will select the individual panelist from a pool of current members of the primary district committee. The chief hearing officer will examine the expertise, the absence of any conflict of interest or bias, the availability, and the number of times the candidate has served as a panelist in other disciplinary proceedings.
The attorneys of Eccleston Law LLC represent investors and advisers nationwide in securities and employment matters. The securities lawyers at Eccleston Law also practice a variety of other areas of securities for financial investors including securities fraud, unauthorized trading, breach of fiduciary duty, retirement planning negligence, and much more. Our attorneys draw on a combined experience of nearly 65 years in delivering the highest quality legal services. If you are in need of legal services, contact us to schedule a one-on-one consultation today.
Related Attorneys: James J. Eccleston
Tags: Eccleston, Eccleston Law, Eccleston Law LLC, James Eccleston, FINRA, FINRA Rule 9232, panelist, chief hearing officer, district committee, primary district committee, market regulation committee, primary district committee,