FINRA Discipline: FINRA Rule 9231
Posted on December 24th, 2016 at 10:00 AM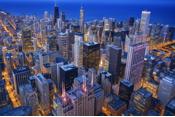 This is the ninth in a series of posts to discuss the rules associated with the FINRA disciplinary process. FINRA Rule 9231 authorizes a chief hearing officer to appoint a hearing panel to conduct the disciplinary proceeding and issue a decision.
The hearing panel consists of a hearing officer and two panelists currently associated with or retired from a member of FINRA. The hearing officer will serve as the chair of the hearing panel.
In the event that a hearing officer is unable to serve the panel after being appointed, the chief hearing officer will appoint a replacement hearing officer. To ensure fairness to all parties, only the two appointed panelists, without the participation of the replacement officer, can resolve the issues in the proceeding and issue a decision. However, the replacement hearing officer can still advise the additional two panelists regarding legal issues and prepare and sign the decision on behalf of the hearing panel. The replacement hearing officer also can recall any witness before the panel.
The attorneys of Eccleston Law LLC represent investors and advisers nationwide in securities and employment matters. The securities lawyers at Eccleston Law also practice a variety of other areas of securities for financial advisors including broker litigation & arbitration, transition contract review, employment matters, FINRA defense , and much more. Our attorneys draw on a combined experience of nearly 65 years in delivering the highest quality legal services. If you are in need of legal services, contact us to schedule a one-on-one consultation today.
Related Attorneys: James J. Eccleston
Tags: Eccleston, Eccleston Law, Eccleston Law LLC, James Eccleston, FINRA, FINRA Rule 9231, disciplinary process, chief hearing officer, hearing officer, panelists,