FINRA Discipline: FINRA Rule 9222
Posted on December 21st, 2016 at 8:59 AM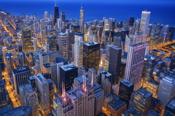 From the Desk of Jim Eccleston at Eccleston Law LLC:
This is the eighth in a series of posts to discuss the rules associated with the FINRA disciplinary process. FINRA Rule 9222 gives a hearing panel, through a hearing officer, the authority to extend or shorten the time limits set forth by the FINRA Code for filing any documents and postponing or adjourning any hearing during the disciplinary process.
In considering a motion for the postponement of the start of a hearing, a hearing officer will examine the length and stage of the proceeding at the time of the request, the number of postponements, adjournments, or extensions already granted, and any potential harm to the investing public if an extension of time, adjournment, or postponement is granted.
The attorneys of Eccleston Law LLC represent investors and advisers nationwide in securities and employment matters. The securities lawyers at Eccleston Law also practice a variety of other areas of securities for financial advisors including broker litigation & arbitration, transition contract review, employment matters, FINRA defense , and much more. Our attorneys draw on a combined experience of nearly 65 years in delivering the highest quality legal services. If you are in need of legal services, contact us to schedule a one-on-one consultation today.
Related Attorneys: James J. Eccleston
Tags: Eccleston, Eccleston Law, Eccleston Law LLC, James Eccleston, FINRA, FINRA Rule 9222, FINRA disciplinary process, hearing panel, hearing officer, FINRA Code, postponement,