FINRA Discipline: FINRA Rule 9220
Posted on December 15th, 2016 at 10:04 AM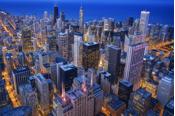 From the Desk of Jim Eccleston at Eccleston Law LLC:
This is the sixth of a series of posts to discuss the rules associated with the FINRA disciplinary process. FINRA Rule 9220 states that at any time before the issuance of a decision by a hearing panel, the hearing officer can extend or shorten the time limits set by FINRA for filing required documents. In addition, the rule allows a hearing officer to change the venue of the hearing and postpone the commencement of the hearing.
There is a time limit, however, for postponements. The rule states that postponements, adjournments, or extensions of time for filing papers, should not exceed 28 days unless a hearing officer provides an explanation as to why a longer period is necessary.
The attorneys of Eccleston Law LLC represent investors and advisers nationwide in securities and employment matters. The securities lawyers at Eccleston Law also practice a variety of other areas of securities for financial investors including unauthorized trading, securities fraud, breach of fiduciary duty, retirement planning negligence, and much more. Our attorneys draw on a combined experience of nearly 65 years in delivering the highest quality legal services. If you are in need of legal services, contact us to schedule a one-on-one consultation today.
Related Attorneys: James J. Eccleston
Tags: Eccleston, Eccleston Law, Eccleston Law LLC, James Eccleston, FINRA, FINRA Rule 9220, FINRA disciplinary process, hearing panel, hearing officer, postponements,