FINRA Discipline: FINRA Rule 9215
Posted on December 12th, 2016 at 12:44 PM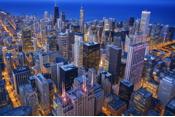 From the Desk of Jim Eccleston at Eccleston Law LLC:
This is the fifth of a series of posts to discuss the rules associated with the FINRA disciplinary process. FINRA Rule 9215 states that each respondent named in a complaint must serve an answer to the complaint within 25 days after service. The answer should be filed with the Office of Hearing Officers.
FINRA Rule 9215 also states that a respondent should either admit or deny each allegation in the served complaint. If an allegation cannot be either admitted or denied, then the respondent should state that it does not have and is unable to obtain sufficient information to admit or deny each allegation in the complaint. After all allegations are addressed in the answer, a respondent is allowed to assert affirmative defenses to the complaint.
Moreover, a respondent is allowed to file a motion to amend the answer. After the motion is filed, a hearing officer will determine if there is good cause shown by the respondent to grant the motion to amend the answer.
The attorneys of Eccleston Law LLC represent investors and advisers nationwide in securities and employment matters. The securities lawyers at Eccleston Law also practice a variety of other areas of securities for financial investors including unauthorized trading, securities fraud, breach of fiduciary duty, retirement planning negligence, and much more. Our attorneys draw on a combined experience of nearly 65 years in delivering the highest quality legal services. If you are in need of legal services, contact us to schedule a one-on-one consultation today.
Related Attorneys: James J. Eccleston
Tags: Eccleston, Eccleston Law, Eccleston Law LLC, James Eccleston, FINRA, Rule 9215, FINRA disciplinary process, Office of Hearing Officers, FINRA Rule 9215, file a motion, respondent,