FINRA Discipline: FINRA Rule 9214
Posted on December 8th, 2016 at 9:00 AM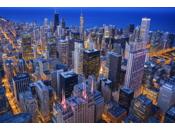 From the Desk of Jim Eccleston at Eccleston Law LLC:
This is the fourth of a series of posts to discuss the rules associated with the FINRA disciplinary process. FINRA Rule 9214 gives authority to the chief hearing officer to order the consolidation of two or more disciplinary proceedings under circumstances where such consolidation would further the efficiency of the disciplinary process and where the subject complaints involve common questions of law or fact.
In addition, FINRA Rule 9214 also gives an individual party the opportunity to file a motion to consolidate two or more disciplinary proceedings for the same reasons stated above.
Moreover, the chief hearing officer and the parties involved have the option to file a motion to sever a disciplinary proceeding if the same or similar evidence reasonably would be expected to be offered at each of the possible hearings, the severance would conserve time and resources and one of the parties would suffer unfair prejudice if the severance is not ordered. Similar to the motion to consolidate, the chief hearing officer or the parties must file a motion for severance in order to initiate the process.
The attorneys of Eccleston Law LLC represent investors and advisers nationwide in securities and employment matters. The securities lawyers at Eccleston Law also practice a variety of other areas of securities for financial investors including unauthorized trading, securities fraud, breach of fiduciary duty, retirement planning negligence, and much more. Our attorneys draw on a combined experience of nearly 65 years in delivering the highest quality legal services. If you are in need of legal services, contact us to schedule a one-on-one consultation today.
Related Attorneys: James J. Eccleston
Tags: Eccleston, Eccleston Law, Eccleston Law LLC, James Eccleston, FINRA, Rule 9214, FINRA Rule 9214, chief hearing officer, file a motion, severance