FINRA Discipline: FINRA Rule 9211- Authorization of Complaint
Posted on November 29th, 2016 at 11:55 AM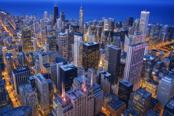 From the Desk of Jim Eccleston at Eccleston Law LLC:
This is the first of a series of posts to discuss the rules associated with the FINRA disciplinary process. FINRA Rule 9211 provides authority to the Department of Enforcement or the Department of Market Regulation to issue a complaint against an associated person.
A disciplinary complaint is issued when an associated person has violated, or is continuing to violate, any rule, regulation, or statutory provision, including the federal securities laws and the regulations thereunder.
Once a complaint is severed, the disciplinary proceeding will commence.
The attorneys of Eccleston Law LLC represent investors and advisers nationwide in securities and employment matters. The securities lawyers at Eccleston Law also practice a variety of other areas of securities for financial advisors including breakaway broker services, employment matters, strategic consulting and counseling, broker litigation and arbitration,whistleblower actions, and much more. Our attorneys draw on a combined experience of nearly 65 years in delivering the highest quality legal services. If you are in need of legal services, contact us to schedule a one-on-one consultation today.
Related Attorneys: James J. Eccleston
Tags: Eccleston, Eccleston Law, Eccleston Law LLC, James Eccleston, FINRA, Rule 9211, Authorization of Complaint, Department of Enforcement, Department of Market Regulation,