FINRA Denies Appeal From Former Ameriprise Financial Broker Barred for Concealing $100 Million Worth of Private Securities Transactions and Outside Business Activities
Posted on March 8th, 2019 at 5:01 PM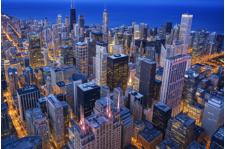 From the Desk of Jim Eccleston at Eccleston Law LLC:
In May of 2017, FINRA barred former Ameriprise Financial broker, Jim Jinkook Seol of Lake Forest, California for participating in $100 million worth of private securities transactions by selling away and deliberately concealing the misconduct from Ameriprise Financial.
This year, Seol filed an appeal of FINRA Enforcement's ruling. This month, after revisiting Enforcement's decision, FINRA affirmed its original findings.
According to FINRA Enforcement, starting in 2011 and while affiliated with Ameriprise Financial, Seol formed Western Regional Center Incorporated (WRCI) in order to pursue opportunities in the EB-5 investment visa business.
Between 2012 and 2013, Seol, through WRCI, solicited investments in California Energy Investment Fund 1, LP, a limited partnership he formed to serve as a qualifying investment facility under the EB-5 program. During that time, Seol sold $100 million of units of California Energy Investment Fund to 200 investors, many of whom he also serviced at Ameriprise Financial.
In addition, starting in 2013, Seol, through WRCI, entered into a consulting agreement with an entity named YL Partners and agreed to assist the company with the identification and solicitation of five qualified foreign nationals to develop and operate 10 yogurt shops in the U.S.
During this time, Seol not only failed to report his outside business activities to his broker dealer, he deliberately concealed his activities with WRCI and California Energy Investment Fund from Ameriprise Financial, according to FINRA's findings. Specifically, Seol failed to disclose his activities with WRCI and California Energy Investment Fund on Ameriprise Financial's annual compliance questionnaires that expressly required him to do so, and he repeatedly concealed his activities from his firm's personnel when they periodically visited his office.
The attorneys of Eccleston Law LLC represent investors and advisors nationwide in securities and employment matters. The securities lawyers at Eccleston Law also practice a variety of other areas of practice for financial investors and advisors including Securities Fraud, Compliance Protection, Breach of Fiduciary Duty, FINRA Matters, and much more. Our attorneys draw on a combined experience of nearly 65 years in delivering the highest quality legal services. If you are in need of legal services, contact us to schedule a one-on-one consultation today.
Related Attorneys: James J. Eccleston
Tags: james eccleston, eccleston law, eccleston law llc, eccleston, finra, ameriprise financial, him jinkook, wrci, california energy investment fund