FINRA Continues to Curb Variable Annuity Misconduct
Posted on October 13th, 2017 at 9:34 AM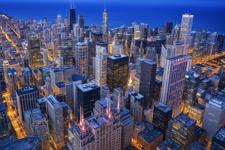 From the Desk of Jim Eccleston at Eccleston Law LLC:
FINRA's efforts to curb variable annuity abuse have led to an increase in fines and an increase in the number of cases brought against advisors by FINRA Enforcement.
In 2016, FINRA levied approximately $30.3 million in fines from among 30 variable annuity cases, which was an increase of 191% from the total number of cases in 2015.
The increase in fines and cases can be attributed to an upward trend where advisors have continued to recommend to their customers that they replace their annuities under Section 1035 of the IRS tax code. Moreover, Section 1035 of the tax code can be attractive to customers because it provides a tax-free transfer for the customers. Critics argue that it is attractive to brokers because they can generate additional commissions. As a result, brokers can be tempted to abuse the use of Section 1035 through account churning.
Since FINRA has determined that it will make it a priority to punish reps for churning in order to seek the benefits of Section 1035, for the first time since 2009 variable annuities have made the list of FINRA's top enforcement issues as measured by the total fines assessed.
The attorneys of Eccleston Law LLC represent investors and advisors nationwide in securities and employment matters. The securities lawyers at Eccleston Law also practice a variety of other areas of practice for financial advisors including Broker Litigation & Arbitration, Strategic Consulting Services, Regulatory Matters, Transition Contract Review, and much more. Our attorneys draw on a combined experience of nearly 65 years in delivering the highest quality legal services. If you are in need of legal services, contact us to schedule a one-on-one consultation today.
Related Attorneys: James J. Eccleston
Tags: Jim Eccleston, Eccleston Law, Eccleston Law LLC, Eccleston, FINRA, misconduct