FINRA Consolidates Its Enforcement Programs
Posted on July 31st, 2018 at 9:11 AM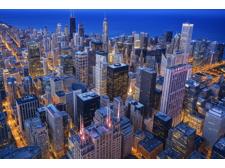 From the Desk of Jim Eccleston at Eccleston Law LLC:
FINRA recently has completed a major overhaul of its enforcement programs in an attempt to remove the ambiguity surrounding the consequences for violating its rules.
More specifically, FINRA has consolidated one unit that handles disciplinary matters involving trading and the other unit which handles disciplinary cases referred by other FINRA divisions.
FINRA decided to consolidate the two enforcement units after receiving several complaints about overlapping enforcement efforts and varying penalties for similar violations.
The new enforcement program will be divided into sub-teams which will report directly to the executive vice president and head of enforcement, Susan Schroeder. The sub-teams include an investigations unit, main enforcement unit, market regulation and sales practices unit, as well as the office of legal counsel.
The securities attorneys at Eccleston Law can provide advice and assistance in responding to FINRA Enforcement inquiries and actions.
The attorneys of Eccleston Law LLC represent investors and advisors nationwide in securities and employment matters. The securities lawyers at Eccleston Law also practice a variety of other areas of practice for financial investors and advisors including Securities Fraud, Compliance Protection, Breach of Fiduciary Duty, FINRA Matters, and much more. Our attorneys draw on a combined experience of nearly 65 years in delivering the highest quality legal services. If you are in need of legal services, contact us to schedule a one-on-one consultation today.
Related Attorneys: James J. Eccleston
Tags: james eccleston, eccleston law, eccleston law llc, eccleston, finra