FINRA Clarifies Effects of SEC's Regulation Best Interest on FINRA Rules
Posted on May 21st, 2020 at 3:46 PM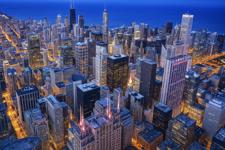 From the Desk of Jim Eccleston at Eccleston Law LLC:
The upcoming implementation of Regulation Best Interest ("Reg B-I") has broker-dealers wondering how Reg B-I fits in with FINRA's suitability rule. Robert Colby, FINRA's chief legal officer, recently provided guidance on the effect Reg B-I will have on FINRA's rules.
According to Colby, Reg B-I will "largely supplant [FINRA's] basic suitability Rule 2111 for the people to whom it applies." FINRA has submitted a rule to the U.S. Securities and Exchange Commission ("SEC") that says that if a recommendation is governed by Reg B-I, FINRA's Rule 2111 will not apply. Colby clarified that FINRA's suitability rule will continue to apply for recommendations with institutional customers. Colby also said that FINRA's suitability rule for other products such as variable annuities will remain in place.
Reg B-I goes into effect on June 30, 2020. Among other things, the regulation establishes a "best interest" standard of conduct for broker-dealers and their associated persons when making a securities recommendation to a retail customer.
The attorneys of Eccleston Law LLC represent investors and advisors nationwide in securities and employment matters. The securities lawyers at Eccleston Law also practice a variety of other areas of practice for financial investors and advisors including Securities Fraud, Compliance Protection, Breach of Fiduciary Duty, FINRA Matters, and much more. Our attorneys draw on a combined experience of nearly 65 years in delivering the highest quality legal services. If you are in need of legal services, contact us to schedule a one-on-one consultation today.
Related Attorneys: James J. Eccleston
Tags: eccleston, james eccleston, eccleston law, finra, reg bi, rule 2111