FINRA Chief Executive Richard Ketchum Will Focus on the Hiring of Bad Brokers and Firm Culture
Posted on May 25th, 2016 at 4:16 PM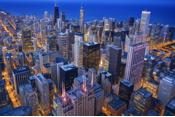 From the Desk of Jim Eccleston at Eccleston Law LLC:
At the Financial Industry Regulatory Authority Inc.'s annual conference in Washington, FINRA Chairman and Chief Executive Richard G. Ketchum pointed out that a broker with a worrisome background can single handedly undermine a firm's effort to ensure compliance and establish an ethical firm culture. He also made it clear that firms that hire those brokers will be subject to more scrutiny from the regulatory authority. In an effort to help firms avoid this dilemma, FINRA is devoting more resources to use data in order to identify brokers with a record of regulatory violations and is warning firms not to hire them.
Mr. Ketchum stated sternly that, "No firm that tolerates such a concentration of 'high-risk' advisers should do so without expecting searching questions from FINRA as to the special supervisory steps they have taken to ensure no further bad actions."
In more than one FINRA announcement in 2016, the regulatory authority has informed the public that a top new exam priority will be to assess firms' institutional cultures and whether they encourage firm employees to maintain compliance. While it is still too early to draw any confident conclusions, Mr. Ketchum said he is pleased with the initial results of the examinations. He stated that, "Many firms are paying attention to culture and managing conflicts, [but] there is still a lot of work to be done."
In Ketchum's opinion, the firms' goal should be to establish a culture that puts the investor's interests first. He suggests that it is important to eliminate "group think" and "winner-take-all" attitudes in the workplace, and importantly a "tone at the top" attitude should encourage compliance and working for the interests of the investors.
Ketchum warns that the winner take all approach creates compensation incentives that lead brokers to think about their own payouts before what is best for the clients. Firms must monitor incentive programs closely to make sure that they incentivize brokers to focus primarily on the outcomes for the client. He told reporters later that, "In those circumstances [broker payout incentives] where it results in sales practice violations, it will result in significant penalties." While there are still lurking issues with sales practice violation, Ketchum is optimistic with the steps that member firms are taking to test compliance policy.
Mr. Ketchum has been a staunch proponent of the "best-interest" standard for brokers and he continues to support that notion. Investment advisers are already held to that standard, but brokers are still held less stringently in their suitability standard.
Reflecting on his seven years leading FINRA Ketchum said, "The challenge of how you deal with good people making bad decisions and how you try to reduce or provide direction for them to hold on to make those decisions correctly I think, in reflection, is more and more important than it's ever been before."
The attorneys of Eccleston Law LLC represent investors and advisers nationwide in securities and employment matters. Our attorneys draw on a combined experience of nearly 65 years in delivering the highest quality legal services. If you are in need of legal services, contact us to schedule a one-on-one consultation today.
Related Attorneys: James J. Eccleston
Tags: Eccleston, Eccleston Law, Eccleston Law LLC, James Eccleston, FINRA,