FINRA CEO Announces New Exam Sweeps Coming Soon
Posted on August 2nd, 2021 at 2:41 PM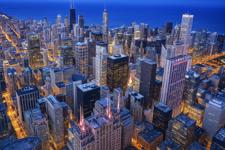 From the Desk of Jim Eccleston at Eccleston Law:
Financial Industry Regulatory Authority (FINRA) president and CEO, Robert Cook, has revealed plans for upcoming sweeps targeting options account opening, special-purpose acquisition companies (SPACs) and "Finfluencers". Cook announced that FINRA "is in the early stages of preparing some targeted sweeps" at the Securities Industry and Financial Markets Association's Compliance and Legal virtual summit.
FINRA intends to increase regulation of the SPAC space and hunt for conflicts of interest violations, according to Cook. FINRA also plans to crack down on "Finfluencers". Cook explained that they are paid social media influencers, and FINRA will review how firms supervise activities and communications related to them.
Cook provided an update on FINRA's 2020 sweep of the largest advisory firms that are moving to zero commission, which is currently ongoing. FINRA is examining alternative implications for "investors' experience" in cases with zero commissions and how that may interact with other FINRA rules.
Furthermore, Cook announced that FINRA is working with the Securities and Exchange Commission (SEC) to enable firms to extend remote inspections into 2022. In late 2020, FINRA enacted temporary supplementary material under Rule 3110 to assist firms in meeting their inspection standards for 2020 and 2021. The temporary addition to the rule is set to expire on December 31 and FINRA is "actively engaged in discussions with SEC staff to explore extending the duration of this relief into 2022", according to Cook.
Eccleston Law LLC represents investors and financial advisors nationwide in securities, employment, regulatory and disciplinary matters.
Tags: eccleston, eccleston law, finra, exams