FINRA Board Approves New Remote-Inspection Rules
Posted on March 22nd, 2022 at 11:20 AM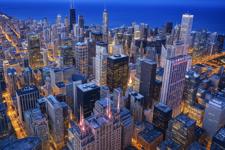 From the Desk of Jim Eccleston at Eccleston Law:
The Financial Industry Regulatory Authority (FINRA) has approved new regulatory rules that could permit financial advisory firms to continue conducting remote inspections in the future.
At the outset of the pandemic, FINRA began enforcing temporary rules enabling remote supervision since most employees were working from home. FINRA announced in January that remote office inspections would be permitted through the end of 2022. However, the FINRA board approved an extension of remote office inspections at its recent March meeting, and announced plans to submit the proposal to the Securities and Exchange Commission (SEC).
While FINRA's announcement did not provide any additional details about the rules, more information is expected to be released when FINRA files the proposal with the SEC. On the other hand, some industry experts warn that remote office inspections are not as effective as in-person reviews for uncovering regulatory violations.

Eccleston Law LLC represents investors and financial advisors nationwide in securities, employment, regulatory and disciplinary matters.
Tags: eccleston law, finra, remote inspections