FINRA Bars Two Ohio Brokers
Posted on September 28th, 2016 at 10:58 AM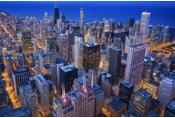 From the Desk of Jim Eccleston at Eccleston Law LLC:
FINRA has barred two brokers at Triad Advisors, LLC by the names of Douglas Scott Miller of Bowling Green, Ohio and Gary Lee Rathbun of Wauseon, Ohio. Miller and Rathbun consented to FINRA sanctions without admitting or denying the findings.
FINRA alleged that Miller and Rathbun failed to affirmatively provide written notice or seek permission from Triad Advisors when they participated in the sale of investments in limited liability companies to 187 clients of the firm. The 187 clients collectively invested approximately $25.5 million in the limited liability companies.
FINRA also asserted that Miller and Rathbun failed disclose to their firm that they collectively received more than $600,000 in compensation from some of the limited liability companies for providing them with financial advice. Lastly, FINRA stated that the brokers failed to appropriately disclose investments they made personally or on behalf of family members to Triad Advisors in the limited liability companies.
(FINRA Case #2014041919401)
The attorneys of Eccleston Law LLC represent investors and advisers nationwide in securities and employment matters. Our attorneys draw on a combined experience of nearly 65 years in delivering the highest quality legal services. If you are in need of legal services, contact us to schedule a one-on-one consultation today.
Related Attorneys: James J. Eccleston
Tags: Eccleston, James Eccleston, Financial Counsel, Eccleston Law, Eccleston Law LLC, FINRA, Douglas Scott Miller, Gary Lee Rathbun, Triad Advisors, limited liabilities