FINRA Bars Rand Heckler, Former Financial Adviser of Benjamin & Jerold Brokerage
Posted on June 21st, 2019 at 3:54 PM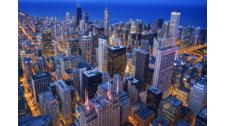 From the Desk of Jim Eccleston at Eccleston Law LLC:
The Financial Industry Regulatory Authority ("FINRA") recently barred Rand A. Heckler from the securities industry for refusing to cooperate in FINRA's Rule 8210 inquiry.
According to FINRA's BrokerCheck report, Heckler was affiliated with Benjamin & Jerold Brokerage I, LLC since 2014 until he left the firm in April 2019. Five customer complaints have been filed against Heckler.
According to the Letter of Acceptance, Waiver, and Consent ("AWC"), Heckler refused to provide documents and information requested by FINRA in connection with FINRA's review of a customer complaint alleging unsuitable recommendations, misrepresentations, and possible misappropriation. Also, Heckler refused to appear for on-the-record interview requested by FINRA. Through Heckler's lawyer and according to the AWC, Heckler acknowledges that he received FINRA's requests and will not provide requested information and documents and would not appear for testimony.
FINRA Rule 8210 gives FINRA staff the right to require associated persons to "provide information orally, in writing, or electronically and to testify at a location specified by FINRA, under oath or affirmation with respect to any matter involved in the investigation, complaint, examination or proceeding." Importantly, FINRA Rule 8210 states, "No member or person shall fail to provide information or testimony . . . pursuant to this Rule."
The attorneys of Eccleston Law LLC represent investors and advisors nationwide in securities and employment matters. The securities lawyers at Eccleston Law also practice a variety of other areas of practice for financial investors and advisors including Securities Fraud, Compliance Protection, Breach of Fiduciary Duty, FINRA Matters, and much more. Our attorneys draw on a combined experience of nearly 65 years in delivering the highest quality legal services. If you are in need of legal services, contact us to schedule a one-on-one consultation today.
Related Attorneys: James J. Eccleston
Tags: james eccleston, eccleston law, eccleston law llc, eccleston, benjamin & jerold, finra, rand heckler, awc, finra rule 8210