FINRA Bars Illinois Advisor for Failing to Disclose Private Securities Transactions
Posted on July 17th, 2023 at 8:51 AM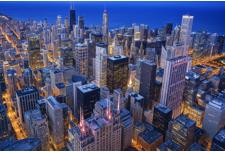 From the desk of Jim Eccleston at Eccleston Law
The Financial Industry Regulatory Authority (FINRA) has barred an Illinois-based representative, David R. Geake, due to allegations of soliciting an elderly couple to invest in a startup he was involved with.
In November 2016, Geake convinced the couple to pledge approximately $15 million of securities as collateral for a $2.5 million bank loan to support the unnamed startup. Geake reassured the couple that the risk was minimal and facilitated the transaction.
The couple received 200 shares of the startup's stock as compensation for guaranteeing the loan. Although neither the husband nor wife were clients of Ausdal Financial Partners (the firm Geake worked for), the transaction was considered a private securities transaction. Geake was obligated to inform Ausdal about these transactions, but he allegedly failed to do so. He even falsely stated on annual compliance questionnaires that he had not engaged in private securities transactions, according to WealthManagment.com.
The startup closed by April 2018, fully defaulting on the bank loan the elderly couple had guaranteed. As a result, the bank demanded repayment of the loan, leaving the couple responsible for the $2.5 million loan and accrued interest. Geake agreed to an industry bar to settle the charges against him, which FINRA accepted.
Eccleston Law LLC represents investors and financial advisors nationwide in securities, employment, transition, regulatory, and disciplinary matters.
Tags: eccleston, eccleston law