FINRA Bars Former Wells Fargo Broker for Non-Cooperation in Investigation
Posted on July 12th, 2023 at 11:45 AM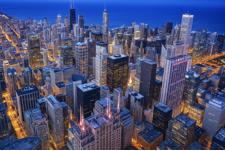 From the desk of Jim Eccleston at Eccleston Law
The Financial Industry Regulatory Authority (FINRA) has barred Brad M. Jacobson, a former broker at Wells Fargo Advisors and a 17-year wirehouse veteran, due to his failure to cooperate with an investigation into his termination. The finalized settlement states that Jacobson accepted the bar without admitting or denying the allegations and chose to represent himself in the case.
FINRA launched the investigation into Jacobson after reviewing the U5 termination form filed by Wells Fargo. The form indicated that Jacobson had engaged in outside business activity without obtaining proper approval. Additionally, it mentioned that he had requested a debit card in his name linked to a client's business account. Jacobson received a request from FINRA for information and documents related to the investigation but failed to provide the requested materials at the time, violating FINRA's rules, according to AdvisorHub.
Jacobson's refusal to cooperate breached FINRA's Rule 2010, which calls for maintaining high standards, and Rule 8210, which obligates members to provide information pertinent to investigations, complaints, examinations, or proceedings.
Eccleston Law LLC represents investors and financial advisors nationwide in securities, employment, transition, regulatory, and disciplinary matters.
Tags: eccleston, eccleston law