FINRA Bars Former UBS Advisor Who Allegedly Misappropriated $7.2 Million
Posted on February 13th, 2023 at 2:00 PM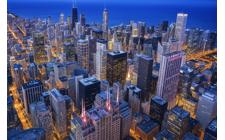 From the Desk of Jim Eccleston at Eccleston Law
The Financial Industry Regulatory Authority (FINRA) has barred a former UBS financial advisor for allegedly misappropriating millions of dollars from clients.
The former UBS advisor, Robert Turner, siphoned funds to a business controlled by his college friend. FINRA alleges that Turner convinced at least 30 clients to invest nearly $7.2 million in purported "fixed annuities" between 1997 and 2021. However, the "fixed annuities" were merely private securities managed by the college friend, according to FINRA. Turner agreed to the bar without admitting or denying any of FINRA's investigatory findings. The scheme was uncovered in 2021 after a client attempted to withdraw her entire investment from the purported annuity company, known as Fairfax Financial, according to FINRA. Turner also falsely stated that he was not participating in private securities transactions on annual compliance questionnaires at UBS.
According to FINRA, Fairfax Financial routinely sent "annuity statements" to improperly represent that the funds had been invested in commercial real estate as well as oil and gas developments. Turner and his wife, Stephanie, generated nearly $3 million in annual revenue and oversaw at least $900 million in assets at UBS. While the two departed UBS for Stifel, Nicolaus & Co. in September 2021, Turner resigned four months later after "concerns related to FAs acknowledgment of involvement with investments not offered at his prior firm while employed at the prior firm", according to BrokerCheck.
Eccleston Law LLC represents investors and financial advisors nationwide in securities, employment, regulatory and disciplinary matters.
Tags: Eccleston, Eccleston Law