FINRA Bars Former UBS Advisor For Failing To Cooperate In Investigation
Posted on March 28th, 2022 at 8:45 AM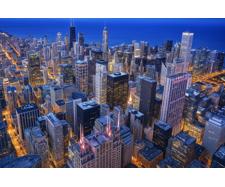 From the Desk of Jim Eccleston at Eccleston Law:
The Financial Industry Regulatory Authority (FINRA) has barred a former Minnesota-based UBS advisor after he failed to cooperate with FINRA's probe into allegations that he recommended that a client invest in "risky" outside businesses, according to the settlement letter.
The settlement bars former advisor, Paul Koch, from affiliating with FINRA member firms. Koch's team, which managed nearly $350 million in client assets, departed UBS for RBC Wealth Management in 2018. According to the settlement, Koch failed to provide documents and information requested by FINRA that were pertinent to the investigation. UBS additionally alleged that Koch: "Recommended risky and unsuitable investments in various outside business ventures where his wife was a partial owner. Koch's wife subsequently misappropriated the investor funds for their own personal gain", according to the settlement letter, known as an Acceptance, Waiver and Consent ("AWC").
In February 2022, RBC informed FINRA and state regulators that Koch had "provided the Firm with information indicating that at the time of his voluntary resignation he was the subject of an investigation by the United States Secret Service concerning possible misconduct", according to FINRA's Central Registration Depository (CRD). However, Koch's attorney noted that he did not have any further knowledge of the Secret Service investigation besides the information that he had provided to RBC.
Eccleston Law LLC represents investors and financial advisors nationwide in securities, employment, regulatory and disciplinary matters.
Tags: eccleston law, finra, ubs