FINRA Bars Former Morgan Stanley Broker for Failing to Cooperate in an Investigation Regarding His Outside Business Activities
Posted on April 18th, 2019 at 3:16 PM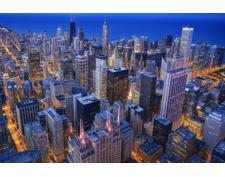 From the Desk of Jim Eccleston at Eccleston Law LLC:
FINRA has barred Denver, Colorado broker, Daniel Todd Levine for failing to cooperate in an investigation regarding allegations that he engaged in undisclosed outside business activities while working at Morgan Stanley.
According to FINRA, from 2013 to 2018, Levine participated in an investment scheme that offered significant returns to investors through an over-the-counter sale of discounted bitcoin effectuated by his brother, who allegedly was a large bitcoin holder in Europe.
FINRA investigated Levine's outside business investment scheme while he still was employed by Morgan Stanley. Sometime in 2018 during the FINRA investigation, Levine left Morgan Stanley and joined First Financial Equity Corp. However, after initially being hired, First Financial Equity Corp terminated Levine in August 2018 once the firm learned that he had failed to disclose the FINRA investigation during the onboarding process.
In addition to the FINRA disciplinary action, Levine was barred by the Colorado Division of Securities for failing to disclose to investors that his brother, who owned and operated the bitcoin business, had a criminal history and had been living outside of the United States as a fugitive since at least 2005.
Eccleston Law is investigating the fraudulent activities of Daniel Todd Levine. Those with information should contact our law firm.
The attorneys of Eccleston Law LLC represent investors and advisors nationwide in securities and employment matters. The securities lawyers at Eccleston Law also practice a variety of other areas of practice for financial investors and advisors including Securities Fraud, Compliance Protection, Breach of Fiduciary Duty, FINRA Matters, and much more. Our attorneys draw on a combined experience of nearly 65 years in delivering the highest quality legal services. If you are in need of legal services, contact us to schedule a one-on-one consultation today.
Related Attorneys: James J. Eccleston
Tags: james eccleston, eccleston law, eccleston law llc, eccleston, finra, morgan stanley, first financial equity crop, securities