FINRA Bars Former Merrill Lynch Advisor
Posted on January 26th, 2021 at 3:30 PM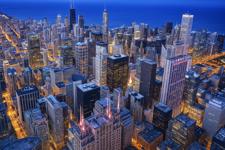 From the Desk of Jim Eccleston at Eccleston Law LLC:
Former Merrill Lynch advisor Charles Kenahan has agreed to a bar from association with any FINRA member firm in any capacity. According to FINRA Enforcement, Kenahan was barred for failing to cooperate with a FINRA Enforcement investigation. Kenahan was under FINRA investigation following allegations from customers of sales practice violations.
According to the Letter of Acceptance, Waiver and Consent signed by Kenahan on January 15, 2021, he violated FINRA Rules 2010 and 8210 by refusing to cooperate with the FINRA investigation.
FINRA was not the only regulatory body investigating Kenahan. In December 2020, Kenahan also agreed to a bar from the New Hampshire Bureau of Securities Regulation. As such, Kenahan is permanently barred from working in the securities industry in the state of New Hampshire. According to the New Hampshire regulators, Kenahan made unsuitable and excessive trades, deviated from a Merrill Lynch quantitative research strategy, and mismarked trades as "unsolicited." Kenahan generated millions of dollars of commissions as a result of this conduct, the New Hampshire regulators found. To resolve the care brought by the New Hampshire Bureau of Securities Regulation, Merrill Lynch was required to pay $24.25 million.
Tags: finra, barring, merrill lynch advisor, eccleston, eccleston law