FINRA Bars Former Edward Jones Advisor Who Refused to Repay $893K
Posted on April 20th, 2022 at 2:58 PM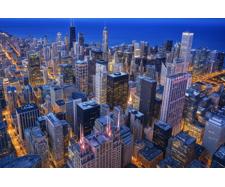 From the Desk of Jim Eccleston at Eccleston Law:
The Financial Industry Regulatory Authority (FINRA) has barred a former Edward Jones advisor who failed to cooperate with a probe into allegations that he refused to return $893,289 to one of his clients.
FINRA launched its investigation after Edward Jones terminated a Washington-based advisor, John Winslow, who admitted to receiving funds from a client and purchasing gold coins on behalf of the client. According to BrokerCheck, Winslow held the coins in a P.O. Box under his name and failed to disclose the transaction to Edward Jones. The client had "no memory or awareness of the gold coins purportedly purchased" and subsequently filed an arbitration claim accusing Winslow of misappropriating the $893,289 between October 2017 and April 2021, according to FINRA.
Winslow additionally failed to repay a loan he advised the client to grant him and further siphoned cash and securities from the client's account, according to BrokerCheck. Winslow consented to FINRA's penalty without admitting or denying any of its findings. Winslow violated FINRA Rule 8210 by refusing to cooperate with the regulator's investigation as well as Rule 2010, which requires all advisors to practice "high standards of commercial honors and just and equitable principles of trade."
Eccleston Law LLC represents investors and financial advisors nationwide in securities, employment, regulatory and disciplinary matters.
Tags: eccleston law, edward jones, finra