FINRA Bars Broker Over Private Securities Transactions and Outside Business Activities
Posted on December 20th, 2017 at 4:17 PM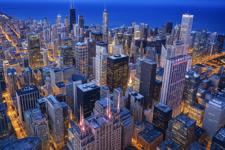 From the Desk of Jim Eccleston at Eccleston Law LLC:
Former UBS Financial Services broker, Kenneth Tyrrell has accepted an industry bar after failing to disclose over a dozen private securities transactions and outside business activities with "a high net worth individual." Before FINRA's findings, Mr. Tyrrell had also previously served as a trustee for the family trust of baseball star, Justin Verlander.
According to FINRA, Mr. Tyrrell was not compensated for the private securities transactions but was involved in his customer's investment in private equity and debt securities by facilitating the transfer of funds from the customer's UBS account to private company accounts.
In addition, three of the outside business activities involved a customer's company in which Mr. Tyrrell also served as an officer of the holding company. A fourth was a company that Mr. Tyrrell co-founded in which the customer invested in, and the fifth was a concierge services company owned by Mr. Tyrrell's spouse.
Mr. Tyrrell of Vienna, Virginia was a 23-year industry professional. Mr. Tyrrell accepted the industry bar without admitting or denying its findings.
The attorneys of Eccleston Law LLC represent investors and advisors nationwide in securities and employment matters. The securities lawyers at Eccleston Law also practice a variety of other areas of practice for financial advisors including Broker Litigation & Arbitration, Strategic Consulting Services, Regulatory Matters, Transition Contract Review, and much more. Our attorneys draw on a combined experience of nearly 65 years in delivering the highest quality legal services. If you are in need of legal services, contact us to schedule a one-on-one consultation today.
Related Attorneys: James J. Eccleston
Tags: Eccleston Law, Eccleston, James Eccleston, Eccleston Law LLC