FINRA Arbitrators Order TD Ameritrade to Pay Investor $720,000 For Failing to Supervise Investment Adviser
Posted on September 23rd, 2019 at 11:52 AM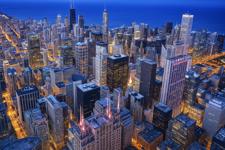 From the Desk of Jim Eccleston at Eccleston Law LLC:
A Financial Industry Regulatory Authority Inc. ("FINRA") arbitration panel recently ordered TD Ameritrade Inc. to pay an investor $720,816 for lack of oversight of an investment adviser to whom it provided custodial services.
The arbitration panel found TD Ameritrade liable for losses incurred by a Nevada customer, after she transferred individual retirement account funds into Wealth Strategies Funds run by adviser Michael D. Bayliss. Specifically, TD Ameritrade did not perform due diligence and did not properly assess Bayliss or his investment fund. Bayliss had a history of disciplinary issues. The Nevada attorney general charged Bayliss with securities fraud and other violations last year. Finally, TD Ameritrade took the word of the issuer in the valuation of the funds rather than doing a third-party valuation.
The investor sought compensatory damages of $407,050 as well as "lost opportunity costs" for the investment, and punitive damages, among other claims. The arbitrators awarded her $728,816 in compensatory damages, prejudgment interest, and expert witness fees.
According to Bayliss BrokerCheck profile, he worked as a broker for 1st Global Capital Group from 1999 to 2004 and is no longer registered with the securities industry. Bayliss firm, Wealth Strategies by Bayliss& McAninch Inc. of Carson City, was a registered investment advisory firm from 2004 until August 2016, according to the SEC's website.
The attorneys of Eccleston Law LLC represent investors and advisors nationwide in securities and employment matters. The securities lawyers at Eccleston Law also practice a variety of other areas of practice for financial investors and advisors including Securities Fraud, Compliance Protection, Breach of Fiduciary Duty, FINRA Matters, and much more. Our attorneys draw on a combined experience of nearly 65 years in delivering the highest quality legal services. If you are in need of legal services, contact us to schedule a one-on-one consultation today.
Related Attorneys: James J. Eccleston
Tags: james eccleston, eccleston law, eccleston law llc, eccleston, finra, td ameritrade