FINRA Arbitrators Order Morgan Stanley and Former Advisor to Pay Damages to Mexican Farmer
Posted on June 15th, 2022 at 1:10 PM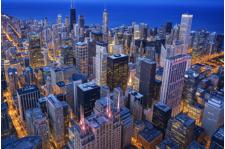 From the Desk of Jim Eccleston at Eccleston Law:

A Financial Industry Regulatory Authority (FINRA) arbitration panel has ordered Morgan Stanley and a former advisor with the firm to each pay $160,000 in damages to a Mexican farmer for allegedly making improper recommendations.
The Mexican farmer, Carlos Ramon Tapia Sanchez, sold his farming operation in 2015 before investing the proceeds in junk bonds pursuant to the recommendation of his financial advisor. However, the junk bonds allegedly were unsuitable as they fell outside of Sanchez's risk tolerance. Sanchez, who is now 70, worked with Morgan Stanley advisor Francisco Javier Valenzuela and lost nearly $368,000 on the investments. Sanchez filed an arbitration claim against Morgan Stanley in 2020 alleging elder abuse, misrepresentation and failure to supervise.
A three-person FINRA arbitration panel determined that Valenzuela was liable for misrepresentation and fraud. Additionally, the panel found Morgan Stanley liable for negligence and failure to supervise. According to the award, Morgan Stanley and Valenzuela jointly were ordered to pay Sanchez $160,000 in compensatory damages.
According to BrokerCheck, Valenzuela departed Morgan Stanley in 2018 and received an industry bar from FINRA that same year.
Eccleston Law LLC represents investors and financial advisors nationwide in securities, employment, regulatory and disciplinary matters.
Tags: eccleston law, finra, morgan stanley