FINRA Arbitrators Award Nearly $470,000 To Investors in UBS YES Product
Posted on September 21st, 2022 at 1:23 PM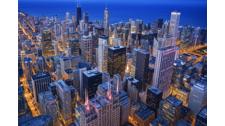 From the Desk of Jim Eccleston at Eccleston Law.
A Financial Industry Regulatory Authority (FINRA) arbitration panel has ordered UBS to pay nearly $470,000 to clients who invested in a complex options strategy, known as the YES or Yield Enhancement Strategy.
The dispute revolved around Barbara Estay, who serves as the trustee of a trust in her name. Barbara and her husband, Dan Estay, a former executive at Abbott Laboratories, were clients in a UBS Chicago office. In February 2018, UBS advisors recommended that the couple invest stock options in the trust in YES. The strategy involved borrowing against an existing portfolio to subsequently purchase and sell S&P 500 options.
According to FINRA, the Estay Trust held the YES investments between early 2018 and summer 2019, which resulted in substantial losses. Barbara Estay filed a FINRA arbitration claim in April 2020 alleging fraud, misrepresentation and unsuitability, according to the award. A unanimous three-person FINRA arbitration panel held UBS liable and ordered the firm to pay compensatory damages, costs, and attorney's fees, which totaled $468,126. UBS previously agreed to a $25 million regulatory settlement this past summer with the Securities and Exchange Commission (SEC) over YES investment recommendations.
Eccleston Law LLC represents investors and financial advisors nationwide in securities, employment, regulatory and disciplinary matters.
Tags: eccleston, eccleston law, advisors, finra, ubs