FINRA Arbitrator Awards Expungement of 24 Annuity Complaints from Broker's Record
Posted on September 12th, 2018 at 4:21 PM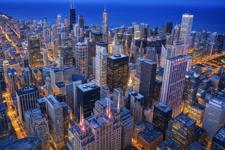 From the Desk of Jim Eccleston at Eccleston Law LLC:
A former Securities America broker has won his expungement request to clear his record of 24 customer complaints tied to a single annuity product.
According to the arbitration filing, the former broker sold the American Skandia Annuity to many customers which included, among other features, an attractive death benefit payable up to age 90.
The 24 complaints against the former Securities America broker claimed that he failed to adequately alert his customers to a change in the annuity product regarding the death benefit provision. However, the arbitrator determined that it was the fault of the annuity issuer, Prudential Financial, because it failed to adequately alert brokers and customers of the change.
Notably, none of the broker's former Securities America's customers testified at the expungement hearing.
The securities attorneys at Eccleston Law, LLC assist advisors in negotiating the language of U-5 filings, in arbitrating actions involving defamatory U-5s and in helping advisors expunge customer complaints and criminal matters from their CRD records. Please contact our law firm at 312.332.0000 for a free consultation.
The attorneys of Eccleston Law LLC represent investors and advisors nationwide in securities and employment matters. The securities lawyers at Eccleston Law also practice a variety of other areas of practice for financial investors and advisors including Securities Fraud, Compliance Protection, Breach of Fiduciary Duty, FINRA Matters, and much more. Our attorneys draw on a combined experience of nearly 65 years in delivering the highest quality legal services. If you are in need of legal services, contact us to schedule a one-on-one consultation today.
Related Attorneys: James J. Eccleston
Tags: james eccleston, eccleston law, eccleston law llc, eccleston, finra, annuity