FINRA Arbitration Panel Orders Wells Fargo To Pay Client $500,000 For Mismanagement of McDonald's Stock Options
Posted on April 14th, 2023 at 2:03 PM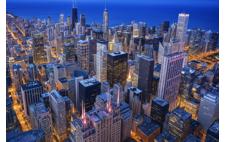 From the desk of Jim Eccleston at Eccleston Law
A Financial Industry Regulatory Authority (FINRA) arbitration panel has ordered Wells Fargo to pay a former McDonald's franchise owner $500,000 for allegedly mishandling stock options he owned in the company.
The Virginia-based client alleged that Wells Fargo and an advisor, Frederick Hughes, engaged in options trading in 2020, which resulted in the sale of McDonald's common stock shares that the investor intended to retain. Wells Fargo allegedly sold calls on the shares instead of buying puts, which stripped the investor of any gains of the common stock, according to the complaint. The complaint alleged breach of contract and fiduciary duty as well as fraud and conversion.
A three-person FINRA arbitration panel determined that Wells Fargo and Hughes were jointly and severally liable for the award, which totaled $500,000. Hughes' expungement request related to the incident was denied by arbitrators. The investor, who initially sought an $800,000 award, had accumulated 3,357 shares of McDonald's common stock during his 43-year career with the company. The investor worked at the firm's headquarters in Chicago before moving to Virginia, where he operated five Mcdonald's franchises prior to his retirement. While McDonald's stock hit a low at the beginning of the pandemic in March 2020, the investor failed to capitalize on the rebound due to Wells Fargo's mismanagement, according to the complaint.
Eccleston Law LLC represents financial advisors and investors nationwide in securities, employment, transition, regulatory and disciplinary matters.
Tags: eccleston, eccleston law