FINRA Arbitration Panel Dismissed TRO Against Former Edward Jones Broker
Posted on December 12th, 2019 at 2:13 PM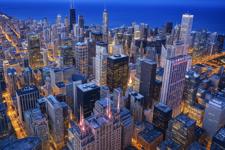 From the Desk of Jim Eccleston at Eccleston Law LLC:
The Financial Industry Regulatory Authority ("FINRA") arbitration panel recently dismissed a temporary restraining order ("TRO") against a former Edward Jones broker who initially agreed to the TRO prohibiting him from telling customers about his move to Ameriprise.
According to a recent Advisorhub article, arbitrators told the parties to "jointly seek a dissolution of the federal court temporary restraining order" and not to seek any extension, after one day of hearing on Edward Jones's motion for permanent injunctive relief. The court had granted the TRO last month after Jones filed its motion to restrain. The arbitrators made their decision after seven witnesses presented sworn testimony.
This case is not the first case that disappointed Edward Jones. In September, a federal judge in Indiana issued a rejection of Jones' motion to sue a 21-year veteran who left the firm to start an independent practice. Ameriprise was satisfied with the decision and said that "[They] are pleased that the panel had an opportunity to hear Mr. Peterson's case and agreed with his position based on the facts of the matter."
The attorneys of Eccleston Law LLC represent investors and advisors nationwide in securities and employment matters. The securities lawyers at Eccleston Law also practice a variety of other areas of practice for financial investors and advisors including Securities Fraud, Compliance Protection, Breach of Fiduciary Duty, FINRA Matters, and much more. Our attorneys draw on a combined experience of nearly 65 years in delivering the highest quality legal services. If you are in need of legal services, contact us to schedule a one-on-one consultation today.
Related Attorneys: James J. Eccleston
Tags: james eccleston, eccleston law, eccleston law llc, eccleston, finra, arbitration, tro, temporary restraining order, edward jones