FINRA Arbitration Panel Awards Double Damages to Florida Investor Over Advisor's "Egregious" Lies
Posted on April 17th, 2023 at 4:11 PM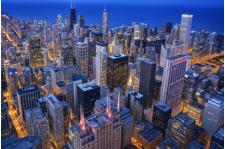 From the desk of Jim Eccleston at Eccleston Law
A Financial Industry Regulatory Authority (FINRA) arbitration panel has doubled the damages a former advisor must pay to a Florida-based investor due to the "particularly egregious" lies the advisor told to convince the client to invest in a fraud.
The client, a retired professor at Florida State University, alleged breach of fiduciary duty, gross negligence, and fraud against her former advisor, Gail Milon, according to the award. The panel awarded the client $458,326 in compensatory damages, $458,326 in punitive damages, and $145,000 in interest.
In 2017, Milon recommended investment funds that were offered by Cambridge Capital Group Advisors, according to the award. The Securities and Exchange Commission (SEC) previously charged Cambridge with civil fraud in 2019, and Cambridge subsequently denied the allegations. However, in 2021, Cambridge agreed to a court-ordered final judgment restricting it from engaging in fraud and compelling the firm to pay an unspecified amount in disgorgement related to the civil fraud.
According to the arbitrators, "The Panel determined that Respondent's actions in intentionally lying to the Claimant about the nature of the investments were particularly egregious because the Respondent knew that the monies being invested represented over 80% of Claimant's liquid assets." According to the award, the investor initially invested nearly $520,000 in Cambridge funds with Milon, who is no longer registered with FINRA.
Eccleston Law LLC represents financial advisors and investors nationwide in securities, employment, transition, regulatory and disciplinary matters.
Tags: eccleston, eccleston law