FINRA Arbitration Claims Decline
Posted on May 13th, 2022 at 12:20 PM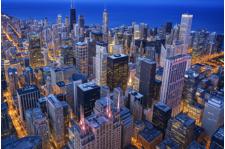 From the Desk of Jim Eccleston at Eccleston Law:
Fewer investors have been filing arbitration claims to recover their investment losses. However, industry experts anticipate that the case count may climb, if not skyrocket, later this year due to recent market volatility.
According to the Financial Industry Regulatory Authority (FINRA), the number of client claims decreased to 369 cases during the first quarter of 2022 in comparison to 523 during the same period last year, which constitutes a 29% decline.
While arbitration claims did not surge during the first quarter of 2022, it takes some time for market events to translate into arbitration filings, according to George Friedman, editor in chief of the Securities Arbitration Alert. According to Friedman, a former director of FINRA Dispute Resolution, "Over the course of the year, customer filings will go up. People tend to fight when they're losing money, not so much when they're making money."
On a separate note, arbitration claims between advisors and their financial services firms, known as intra-industry disputes, have jumped to 263 in the first quarter of 2022 compared to 253 last year.
Eccleston Law LLC represents investors and financial advisors nationwide in securities, employment, regulatory, arbitration and disciplinary matters.
Tags: eccleston law, finra, arbitration