FINRA and SEC Officials Reveal Common Pitfalls in Reg BI Exam Sweeps
Posted on May 31st, 2022 at 8:50 AM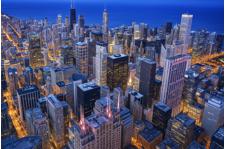 From the Desk of Jim Eccleston at Eccleston Law:
Regulators have announced their intention to increase the frequency of examinations as they continue to discover spotty compliance even after Regulation Best Interest ("Reg. BI") became effective two years ago.
Recent examinations have exposed "overly generic" firm policies with other firms "sort of just telling advisors what the rule requirements are", according to Nicole McCafferty, senior director of the FINRA National Cause and Financial Crimes Detection Programs. According to McCafferty, some firms continue to struggle with adhering to Reg BI, which requires firms to show they are making recommendations to retail clients with "reasonable diligence, care, and skill". Additionally, numerous firms are relying on the premise that their clients are "high net worth" or "speculative", which sits outside of Reg BI's intended scope.
Reg BI became effective in June 2020, and it restricted advisors from putting their own interests ahead of the interests of their clients. The SEC also plans to release three more Reg BI bulletins that further outline the regulator's ambition to reduce conflicts of interests and emphasize the importance of considering reasonably available investment alternatives for clients, according to a recent statement by SEC Chairman Gary Gensler.
Eccleston Law LLC represents investors and financial advisors nationwide in securities, employment, regulatory and disciplinary matters.
Tags: eccleston law, sec, finra