FINRA Amends and Delays Expungement Rule Proposal
Posted on November 22nd, 2022 at 1:51 PM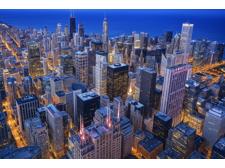 From the Desk of Jim Eccleston at Eccleston Law.
The Financial Industry Regulatory Authority (FINRA) once again has amended and delayed a proposed rule change designed to tighten the process for advisors to expunge client complaints from their records.
FINRA filed to amend the rule proposal with additional restrictions and to extend the timetable for comments by at least one month on November 10, one day before the Securities and Exchange Commission (SEC) was set to rule on the proposal. The revised proposal would restrict advisors from attempting to expunge a client's complaint if a court or arbitrator previously had found the advisor liable in the dispute.
FINRA additionally added a clause to the proposal permitting a complaining client to attend and participate in "all aspects of the prehearing conferences and the expungement hearing." The proposal also would create a special roster of arbitrators to hear requests and would require unanimous approval from three-member panels before a complaint is expunged.
Eccleston Law LLC represents investors and financial advisors nationwide in securities, employment, regulatory and disciplinary matters.
Tags: eccleston, eccleston law, advisors, law, finra