FINRA Alters Remote Inspection Proposal to Satisfy Critics
Posted on January 3rd, 2023 at 1:02 PM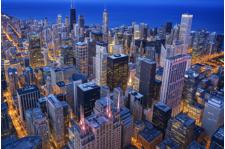 From the Desk of Jim Eccleston at Eccleston Law.
The Financial Industry Regulatory Authority (FINRA) has amended its proposal to permit financial advisory firms to conduct their internal inspections remotely beyond year-end 2023 to satisfy state regulators and investor advocates.
FINRA's amendments would require advisory firms to consider additional risk factors when determining whether a location is eligible for remote inspections. For instance, FINRA specifically has asked firms to evaluate a location based on its trading volume, product complexity, and whether its clients are particularly vulnerable. Furthermore, the amendments would mandate financial advisory firms to "make more frequent use of unannounced, on-site inspections" for locations where "red flags" are present or are suspected.
FINRA's amendments also propose prohibiting remote-inspections eligibility for advisory firms that have registered with FINRA within the past 12 months, as well as for firms that are required to adhere to more stringent compliance measures than the rest of the industry based on past misconduct. Finally, FINRA added a clause to its proposed remote inspection agenda that would allow it to determine that an advisory firm cannot conduct remote inspections of location "in the public interest and for the protection of investors."
Eccleston Law LLC represents investors and financial advisors nationwide in securities, employment, regulatory and disciplinary matters.
Tags: eccleston, eccleston law, advisors, law, finra