FINRA Again Postpones In-person Hearings
Posted on October 15th, 2020 at 3:42 PM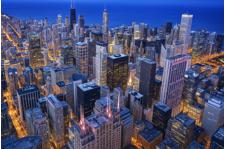 From the Desk of Jim Eccleston at Eccleston Law LLC:
The Financial Industry Regulatory Authority ("FINRA") announced that all in-person arbitration and mediation proceedings will be postponed through the rest of 2020 due to COVID-19.
Despite this announcement, parties may have an in-person hearing if all parties and arbitrators agree and such an in-person hearing is not prohibited by state or local order. Additionally, parties may have hearings via telephone or videoconference, either by stipulation of the parties or if ordered by the FINRA arbitration panel. According to an article in Law360, 41 FINRA cases had conducted at least one hearing session remotely by mid-August. Seven of those hearings ended in a final award.
Meanwhile, FINRA Enforcement remains fully operational according to its website. FINRA said it will continue to carry out all of its regulatory responsibilities, protecting investors and market integrity. FINRA is providing temporary relief from certain rules and requirements. For more information about regulatory relief due to COVID-19, visit FINRA.org. FINRA's website noted that most FINRA staff are working remotely.
Tags: eccleston, finra, covid-19, in-person meetings, delays