FINRA Adopts New Rule for Advisors Holding a Position of Trust
Posted on November 3rd, 2020 at 9:24 AM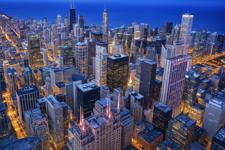 From the Desk of Jim Eccleston at Eccleston Law LLC:
The Financial Industry Regulatory Authority ("FINRA") has adopted a new rule that will limit an advisor's ability to hold a "position of trust" for a client, such as a power or attorney, trustee or executor. The new rule, known as FINRA Rule 3241, will require an advisor to provide prior written notice of such an arrangement to their firm. Upon receiving such written notice, a firm must review and either approve or disapprove of such an arrangement. Additionally, the rule prohibits an advisor from deriving financial gain from such an arrangement, except for reasonable and customary fees and other charges. The rule does not apply when the customer in question is a member of the advisor's immediate family.
FINRA Rule 3241 will take effect on February 15, 2021. As reported by ThinkAdvisor, FINRA touted the new rule by saying that the rule will create a uniform, national standard for governing situations involving advisors holding a position of trust for customers. FINRA noted that many firms, but not all firms, already have policies and procedures to address this situation. For more information on the newly-adopted rule, consult FINRA Regulatory Notice 20-38.
Eccleston Law also practice a variety of other areas of practice for financial investors and advisors including Securities Fraud, Compliance Protection, Breach of Fiduciary Duty, FINRA Matters, and much more. Our attorneys draw on a combined experience of nearly 65 years in delivering the highest quality legal services. If you are in need of legal services, contact us to schedule a one-on-one consultation today.
Tags: eccleston, eccleston law, finra, new rule