Financial Adviser Pleads Guilty to Theft
Posted on January 8th, 2017 at 8:26 PM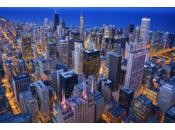 From the Desk of Jim Eccleston at Eccleston Law LLC:
Former financial adviser Brian Keenan has pleaded guilty to stealing more than $1.6 million from the beneficiaries of three separate trusts. Mr. Keenan was a financial adviser at Train Babcock Advisors in Manhattan, New York during the alleged theft. From approximately May 2007 to August 2012, Mr. Keenan was responsible for serving as a trustee for separate trusts belonging to the same family.
The charges against Mr. Keenan stem from allegations that as a trustee he stole money from his clients. More specifically, without consent, Mr. Keenan opened a joint checking account with one of the beneficiaries of the trust and then proceeded to have checks issued from the three trust accounts made payable to the joint account that he controlled. Mr. Keenan subsequently withdrew the deposited funds as cash and transferred the money to his own personal account.
The attorneys of Eccleston Law LLC represent investors and advisers nationwide in securities and employment matters. The securities lawyers at Eccleston Law also practice a variety of other areas of securities for financial advisors including CFP Board Defense, Transition Contract Review, Broker Litigation and Arbitration, Promissory Note Defense, and much more. Our attorneys draw on a combined experience of nearly 65 years in delivering the highest quality legal services. If you are in need of legal services, contact us to schedule a one-on-one consultation today.
Related Attorneys: James J. Eccleston
Tags: Eccleston, Eccleston Law, James Eccleston, Eccleston Law LLC, financial adviser, Brian Kennan, pleaded guilty, trusts, Train Babcock Advisors,