Fiduciary Rule in Jeopardy Under Trump
Posted on November 11th, 2016 at 9:14 AM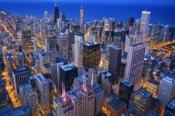 From the Desk of Jim Eccleston at Eccleston Law LLC:
Could President-elect Trump put a halt to the Department of Labor's fiduciary regulation?
There is no doubt that Trump has stated his opposition to most of Obama's policies and the Trump campaign website says that it would put a moratorium on new regulations. However, Trump has not specifically discussed his stance on the new DOL fiduciary regulation supported by the Obama Administration.
In preparation for the new regulation to go into effect early next year, many brokerage and advisory firms have been spending heavily to prepare their systems and advisers for it. For instance, Merrill Lynch is planning on ceasing its offering of commission-based IRAs in order to comply with the rule.
Of course, campaign promises are often put to the side once a president has to govern and the stakes become much different.
The attorneys of Eccleston Law LLC represent investors and advisers nationwide in securities and employment matters. The securities lawyers at Eccleston Law also practice a variety of other areas of securities for financial advisors including breakaway broker services, employment matters, strategic consulting and counseling, broker litigation and arbitration,whistleblower actions, and much more. Our attorneys draw on a combined experience of nearly 65 years in delivering the highest quality legal services. If you are in need of legal services, contact us to schedule a one-on-one consultation today.
Related Attorneys: James J. Eccleston
Tags: Eccleston, James Eccleston, Financial Counsel, Eccleston Law, Eccleston Law LLC, Trump, President, Department of Labor, fiduciary regulation, Obama, DOL fiduciary regulation, Obama Administration, Merrill Lynch, commission-based RIA,